I love sandwiches and I bet many people do to. C`mon, you can customized what you want to sandwich in between two slices of bread! Don`t even get me started on bread. I LOVE BREAD. Well, I`m not really talking about sandwich breads anymore…but flavored breads that you buy from the bakeries. Or like garlic bread. Or even just plain bread with butter smeared on it. Love them ALL. I especially love Asian bakeries. They have red bean buns, custard buns, pineapple buns and taro buns, …so yummy. 😀
Ahem, back to sandwich bread. I found a recipe to make sandwich bread and told myself that I should finally give yeast a try. I bought several packets of active yeast so that I can conquer making cinnamon rolls from scratch, but since I`m such a kitchen chicken…I never tried it. (If it helps, I didn`t feel like spending most of my day making rolls that would disappear in seconds…so I kept waiting for the "perfect day" to try making them.) Which lead me try making something simpler with yeast first, before attempted more grandeur (yeah, cinnamon buns ARE that GREAT).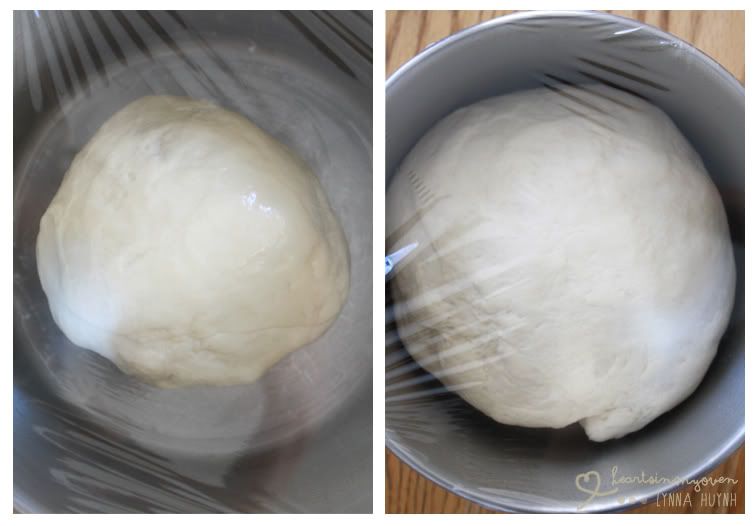 My first attempted at using yeast went well! You don`t know how happy I was when the bread doubled in size. I even made my roommate look (after taking pictures of it, of course). LOL
I kind of cut the sliced too thick, which made it a bit difficult when I made a sandwich using them…but it smelled and tasted like sandwich bread! It smelled really good. Like how good bread should smell. I was thrilled!
Lesson to take from today: You can totally do it.
Don`t think you can bake using yeast, you can totally do it. Just give it a try.
Don`t think you can run a mile because all you do is eat your deliciously baked good? You can totally do it.
Don`t think you can rock climb? You can totally do it. (Well, unless you physically can`t…like you have a bad back or something…)
Don`t think you can parachute off a plane? Well, let`s just take one day at a time…
I found this recipe at The Kitchn and she did a wonderful job in her directions. I used the same recipe, except I halved it. So I only included the measurements below for you guys. Two loaves were too much for me, so I just made one loaf. If you want to make just one, use these ingredient measurements and then follow the directions in The Kitchn's site. 🙂
White Sandwich Bread
Level: Medium
Total time: ~2 hrs 45mins
INGREDIENTS:
§
1 teaspoons active-dry yeast
§

1/2 cup (4 oz) warm water
§

1 tablespoons (1 oz) unsalted butter
§

½ cup (8 oz) milk – whole, 2%, or skim
§

1 tablespoons white sugar
§

2 ¾ – 3 ¾ cups all-purpose flour