Just 3 ingredients guys. To make these, you only need THREE. All of the ingredients are staple pantry items. Well, not sure if nutella is for you, but it is for me! 😉 Just an egg, nutella, and all-purpose flour! Ta-da. You can totally achieve greatness with 3 simple ingredients.
I`m sure you`ve already guessed that these came for the Desserts 4 Today cookbook. If you remember, I also made cinnamon sugar crisps using this book!

The original recipe called for hazelnuts to top off each of the brownies. However, I don`t really like nuts in my baked goods. Despite the fact that I love eating honey roasted peanuts, cashews, and pistachios like crazy.
If you feel the same, I suggest you sprinkle some powdered sugar on top. I didn`t think about doing that until I ate them all. LOL. It`s not too late for you though~ hehe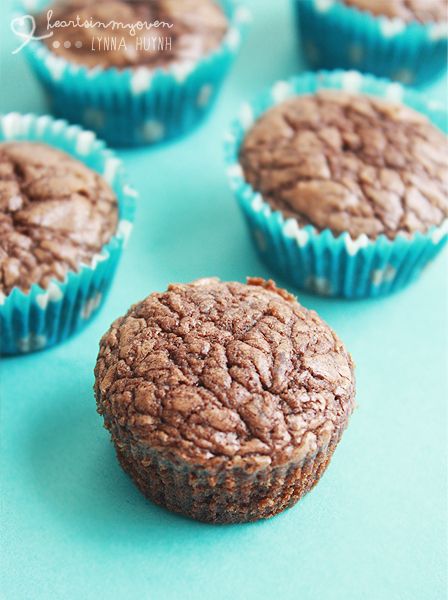 Since I saw these brownies pop up everywhere in the blogsphere, I wanted to see for myself if these were indeed as great as everyone claimed them to be.
I must admit, I`m going to jump in on the bandwagon on this one. They ARE good! Super easy to make and even easier to eat. Keke~ Plus, they`re super cute because you use a mini muffin pan. They`re not my ALL-TIME FAVORITE brownies, but I really did like them! I think I was the one who ate most of them. Even though I`m not the biggest brownie lover I know.
So make these people! They`ll be done in 30 minutes–that includes the time it takes to wash your dishes as well! Also, these are great for potlucks or get-togethers! Simple and easy. Super cute too, right?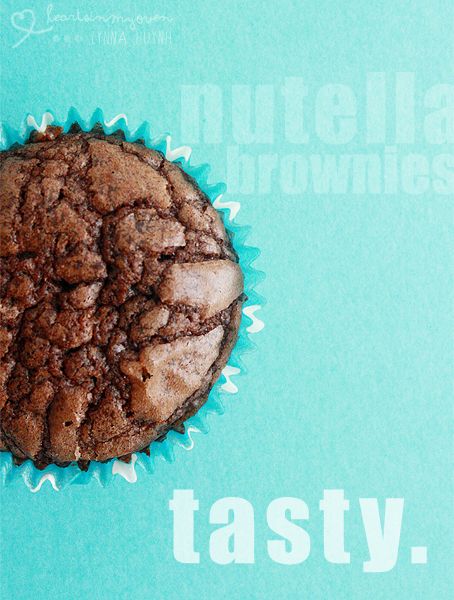 Nutella Brownies
Yields: 12 mini brownies
Level: Super Easy
Total Time: 30 minutes
Materials Needed:
–
Paper liners/oil for pan
–
Toothpick (to test if they`re done)
Ingredients:
§
See Savory Sweet Life's Nutella Brownies (who has permission to post the recipe) for ingredients.